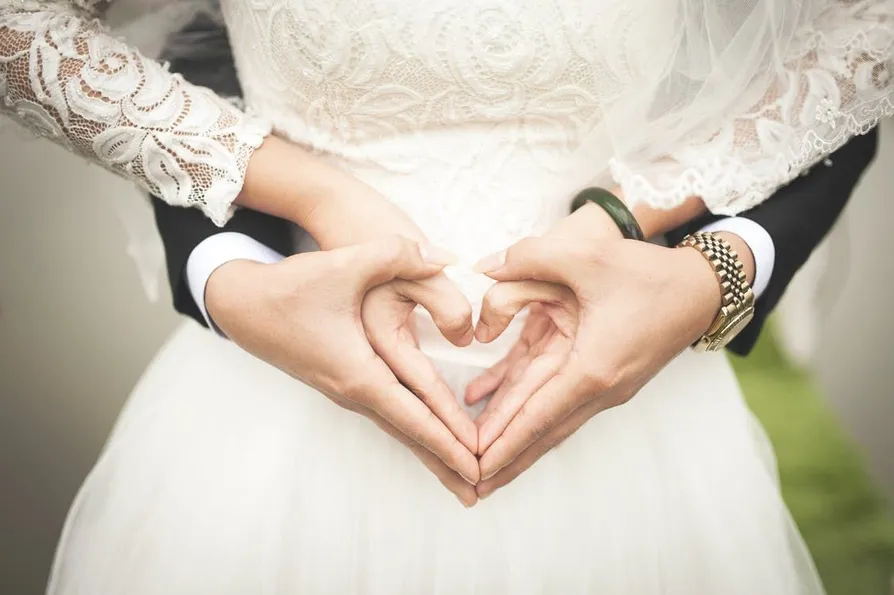 Plan and invest in a lasting, loving marriage!
Who doesn't love beautiful weddings, gorgeous dresses, delectable cakes and heirloom photographs? It's easy to get caught up in the dream of the perfect wedding day and assume that the two of you will live happily ever after. After all, no one really ever thinks about "for worse" when they are gazing into each other's eyes and repeating their vows.
However, it is estimated that over 50% of marriages will end in divorce, with the risk of divorce highest in the early years of marriage. The divorce rate is even higher for subsequent marriages.
Why is marriage preparation so important for all couples, not just couples who already have relational issues?
Marriage preparation provides a couple with the structure and neutral space to discuss difficult subjects.

Marriage prep helps couples examine their personal expectations for marriage and to recognize their value similarities and identify value differences, which tend to be a source of perpetual conflict in a relationship.

Premarital counseling allows me to observe a couple's communication and attachment patterns and to provide coaching for more effective listening, communicating, empathetic response and conflict resolution.

Premarital counseling helps couples identify family of origin issues that may surface in their marital relationship and navigate workable strategies to deal with these conflicts.

Marriage preparation

reaffirms strengths as a couple and uncovers unique ways to use those strengths to create a loving, resilient, lasting relationship.
I offer marriage preparation over a course of several weeks, or in an intensive format. Please inquire for additional information.